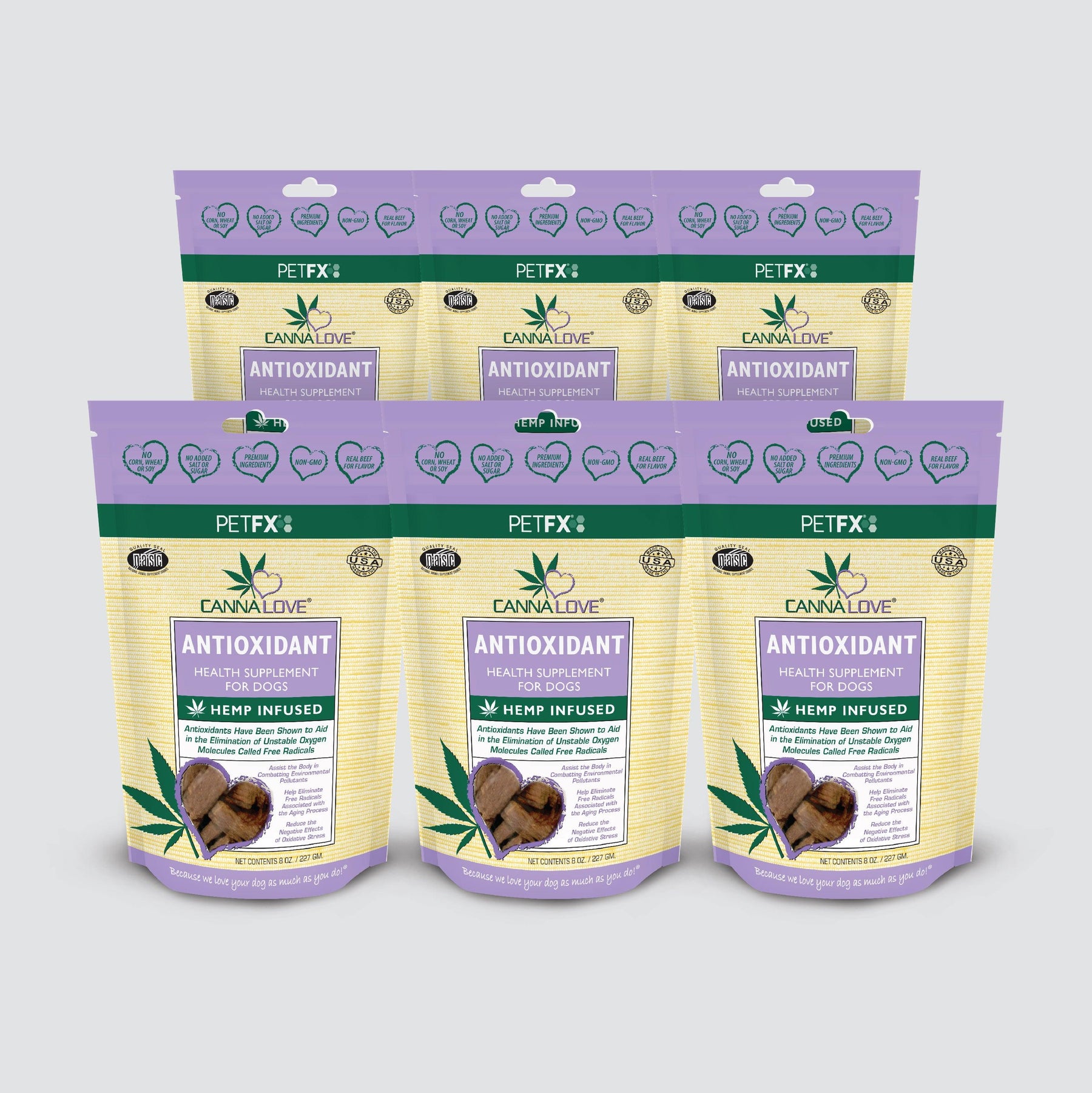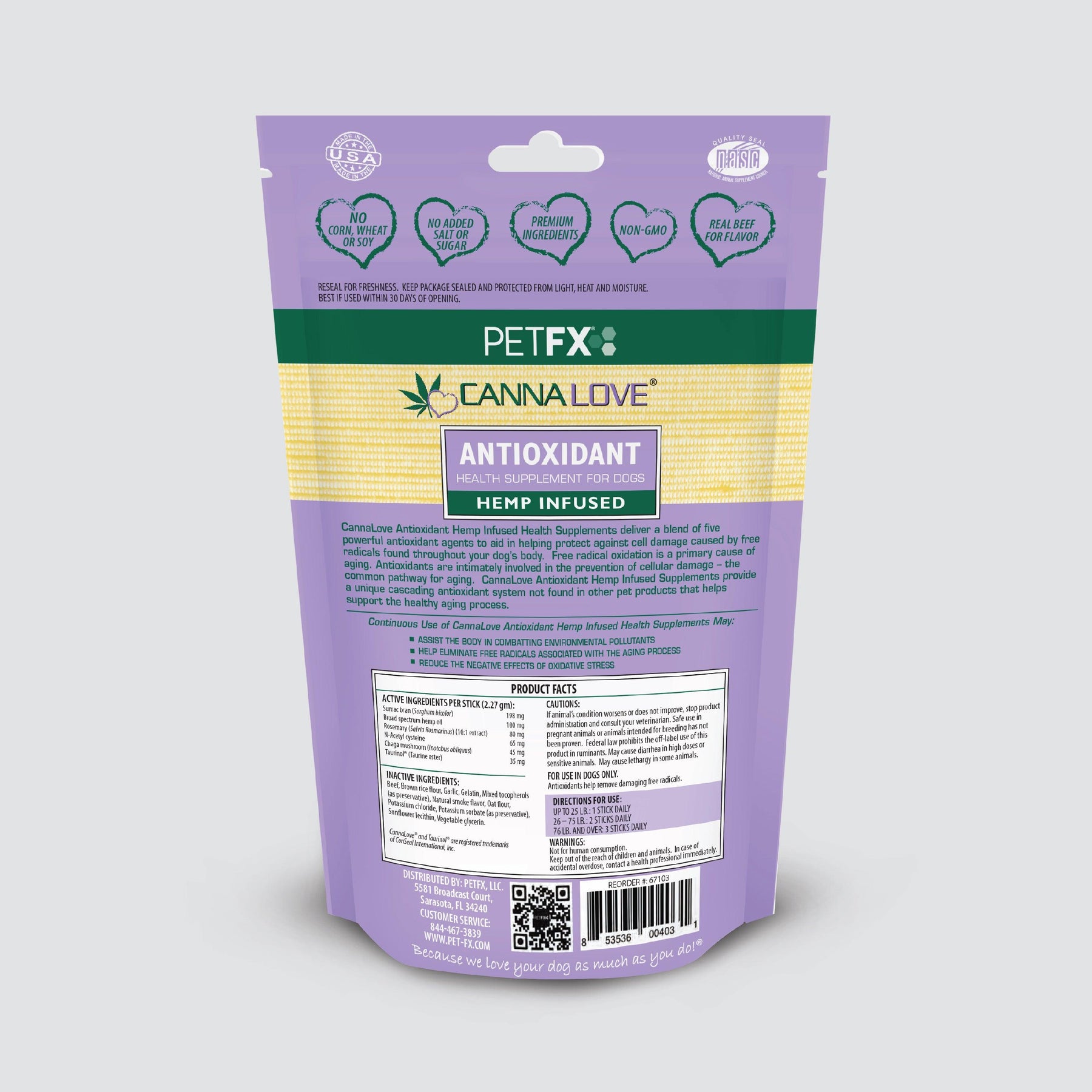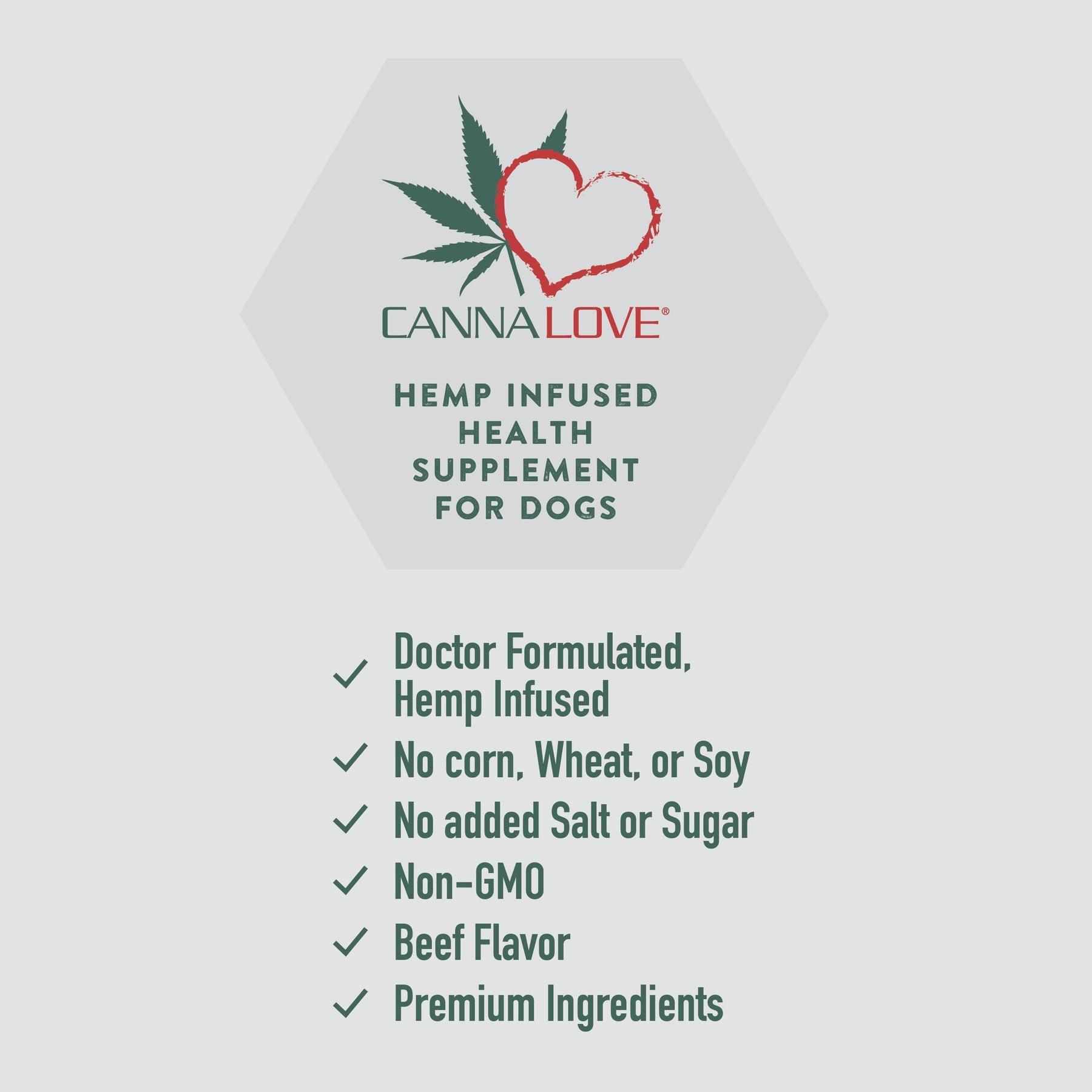 CannaLove Antioxidant K-9 Support Supplement Sticks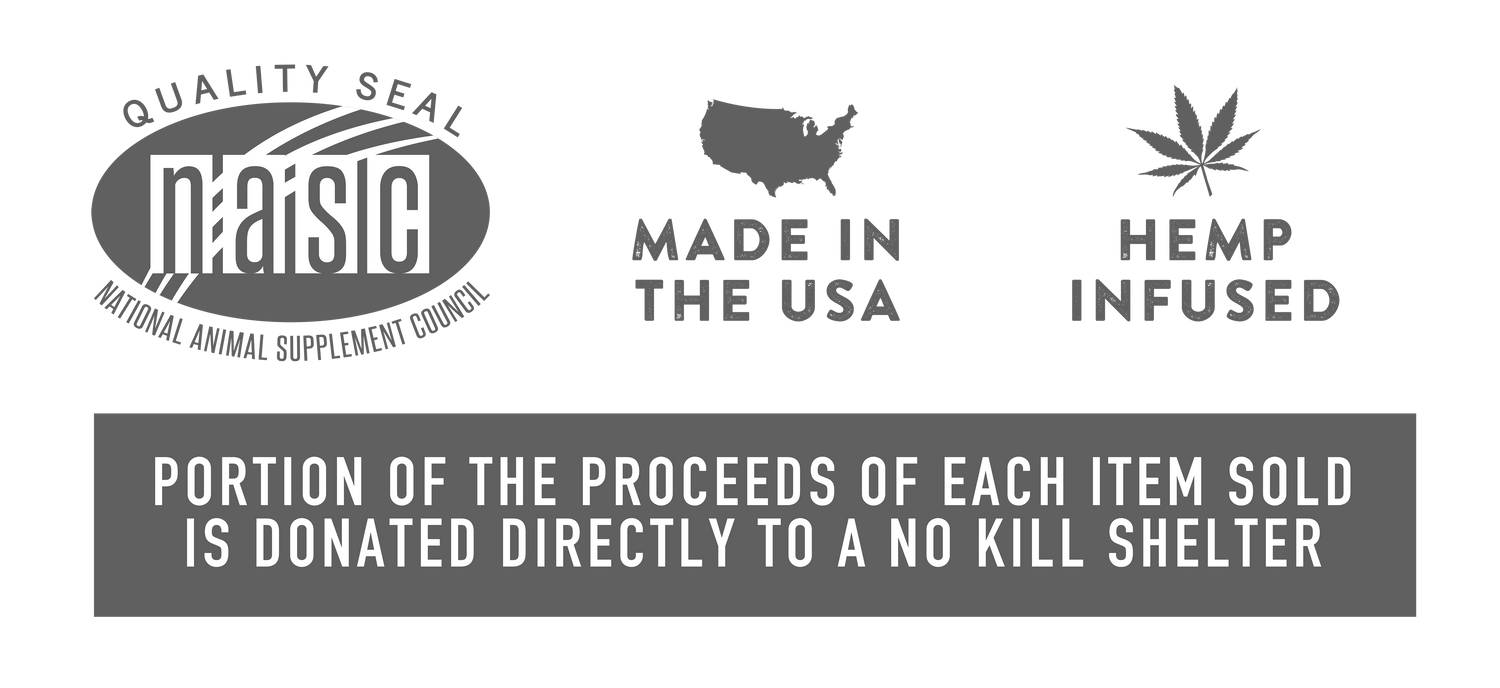 CANNALOVE® ANTIOXIDANT HEMP INFUSED HEALTH SUPPLEMENT STICKS DELIVER A BLEND OF FIVE POWERFUL ANTIOXIDANT AGENTS TO AID IN HELPING PROTECT AGAINST CELL DAMAGE CAUSED BY FREE RADICALS FOUND THROUGHOUT YOUR DOG'S BODY.
Free radical oxidation damage is a primary cause of aging and disease. Antioxidants keep free radicals from ravaging your body and stealing the life from your cells. Antioxidants are intimately involved in the prevention of cellular damage – the common pathway for cancer, aging and a variety of diseases that may affect your dog's health. Although there are several enzyme systems in your dog's body to fight the dangers of free radicals, these are not enough to sustain overall good health. CannaLove® Antioxidant Hemp Infused Heath Supplement Sticks provide a unique cascading antioxidant system not found in other pet products.
While individual antioxidants grab one free radical to neutralize it, CannaLove® Antioxidant Health Supplement Sticks contain an advanced antioxidant cascading formulation which neutralizes multiple free radicals. So instead of only one free radical being destroyed per antioxidant molecule, each molecule is able to change structure and repeat the process again and again. Thus, the value of each individual antioxidant molecule increases exponentially. And this novel antioxidant complex neutralizes not just random stray free radicals, but non-radicals and transition metal-induced oxidative stress as well!
The Oxygen radical absorbance capacity (ORAC) is a method of measuring free radical neutralizing [antioxidant] capacities in vitro. The higher the ORAC value, the more free radical (damaging) neutralization potential exists. 

Continuous Use of CannaLove® Antioxidant Hemp Infused Health Supplement Sticks May:
•Assist The Body In Combatting Environmental Pollutants
• Help Eliminate Free Radicals Associated With The Aging Process
• Reduce The Negative Effects Of Oxidative Stress

Patented Taurinol® taurine ester may:
• Aid in maintaining proper cellular activity and fluid balance
• Aid in providing a healthy digestive process
• Supporting the general functions of your central nervous system and eyes.
• Regulating immune system health and antioxidant functions
CannaLove® and Taurinol® are registered trademarks of ConSeal International, Inc.
| Active Ingredients per Stick : | 2.27 gm |
| --- | --- |
| Sumac bran (Sorghum bicolor) | 198 mg |
| Broad spectrum hemp oil | 100 mg |
| Rosemary (Salvia Rosmarinus) (10:1 extract) | 80 mg |
| N-Acetyl cysteine | 65 mg |
| Chaga mushroom (Inotobus obliquus) | 45 mg |
| Taurinol® (Taurine ester) | 35 mg |
Inactive Ingredients :
Beef, Brown rice flower, Garlic, Gelatin, Mixed tocopherols (as preservative), Natural smoke flavor, Oat flour, Potassium chloride, Potassium sorbate (as preservative), Sunflower lecithin, Vegetable glycerin.
FOR USE IN DOGS ONLY.
Antioxidants help remove damaging free radicals.
DIRECTIONS FOR USE:
Up to 25 lb.: 1 stick daily
26 – 75 lb.: 2 sticks daily
76 lb. and over: 3 sticks daily
WARNINGS:
Not for human consumption.
Keep out of the reach of children and animals.
In case of accidental overdose, contact a health professional immediately.
CAUTIONS:
If animal's condition worsens or does not improve, stop product administration and consult your veterinarian.
Safe use in pregnant animals or animals intended for breeding has not been proven.
Federal law prohibits the off-label use of this product in ruminants. 
May cause diarrhea in high doses or sensitive animals. May cause lethargy in some animals.