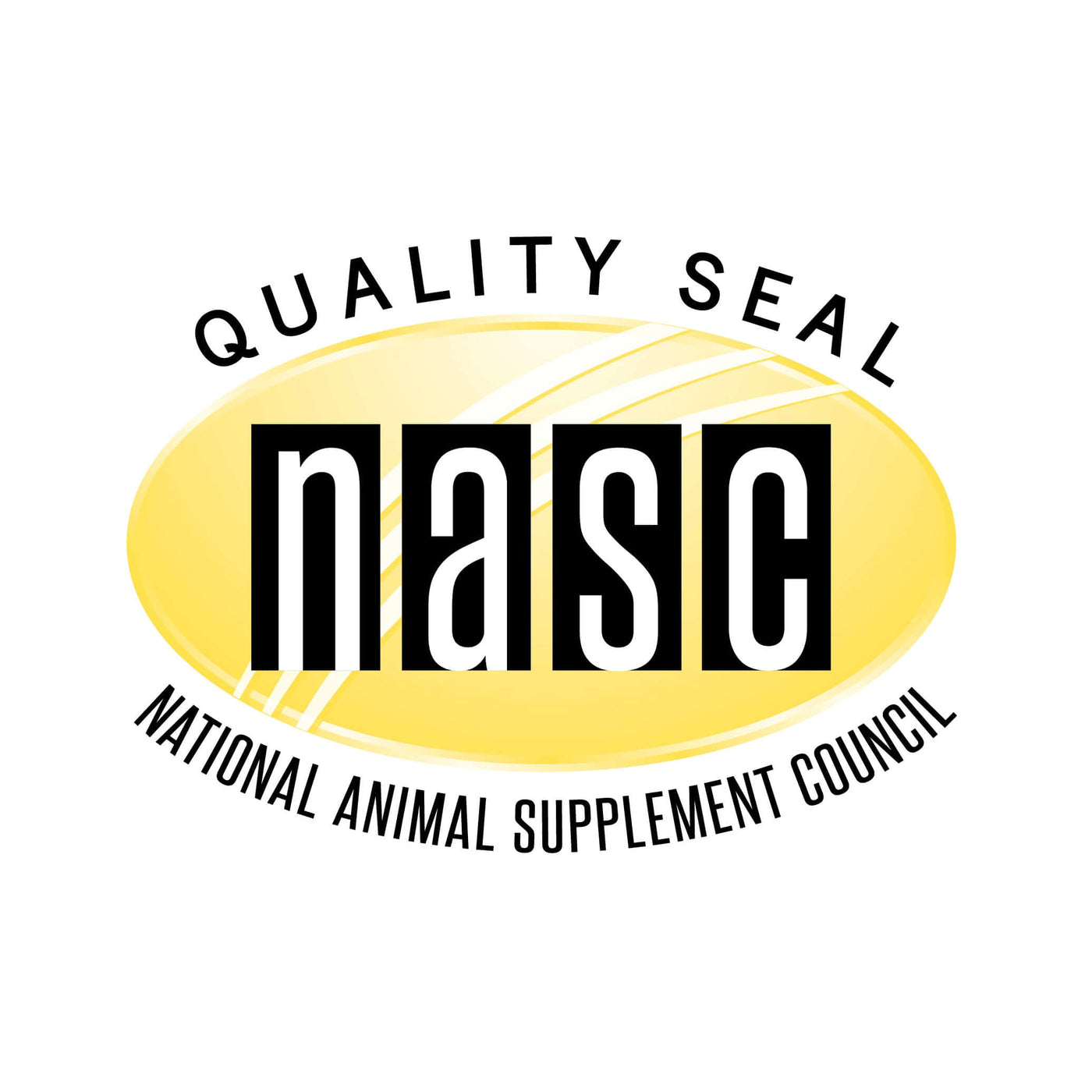 Who is the NASC?
The National Animal Supplement Council is twofold: to promote the health and wellbeing of companion animals and horses that are given animal health supplements by their owners, and to protect and enhance the animal health supplement industry.
Members of the NASC are concerned and committed manufacturers of animal health supplements from around the world. Together they endeavor to improve the quality and consistency of these products sold to consumers for the benefit of their dogs, cats, horses and other companion animals. NASC member companies collectively address issues and affect important change, which ultimately elevates the industry and results in better practices, procedures, and products.
Approval requirements
To earn permission to display the NASC Quality Seal on its products and marketing materials, an NASC member company must do the following: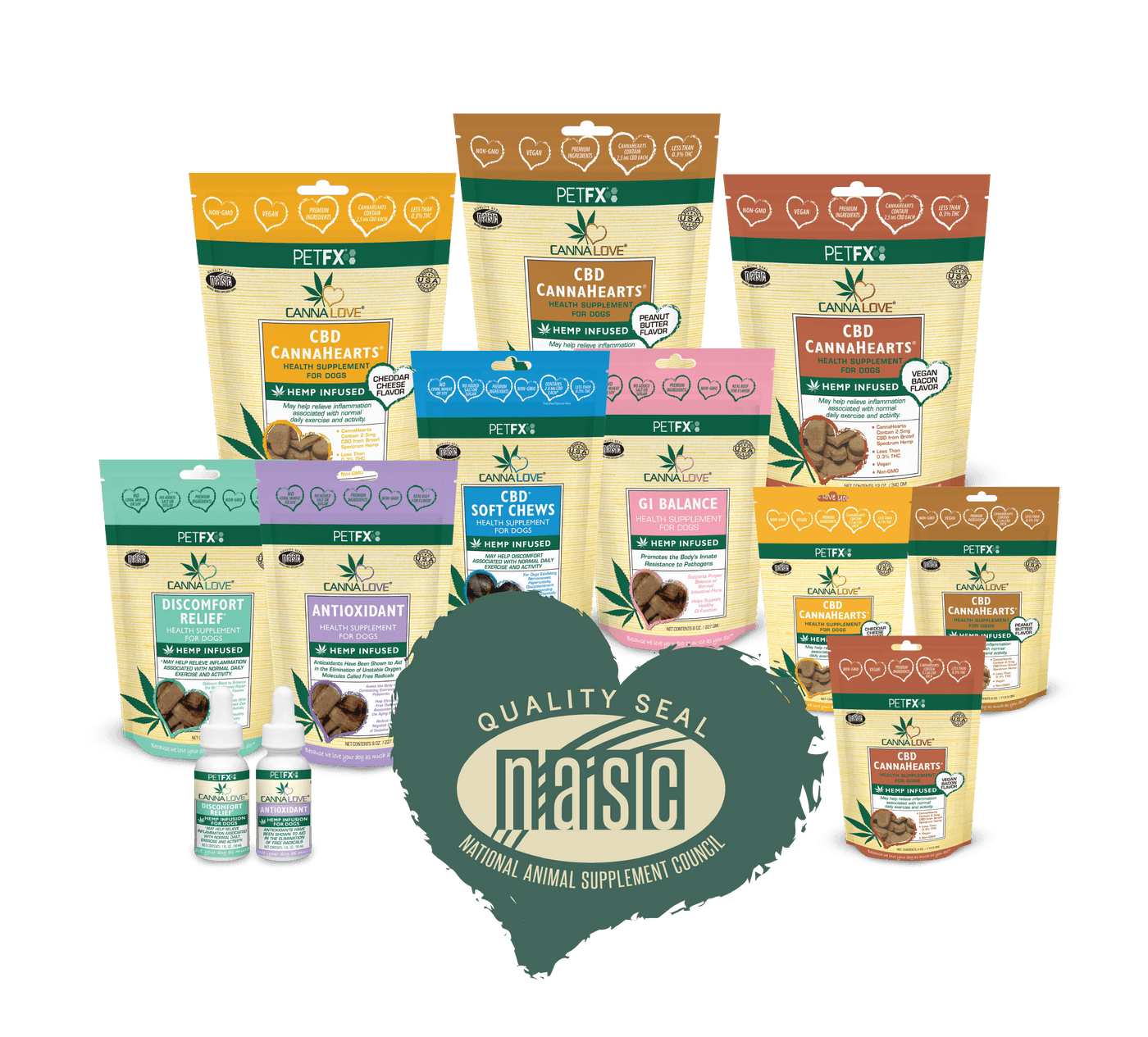 NASC Approved Product
Our CannaLove® hemp infused health supplements and infusions are all NASC approved and compliant. Shop with peace of mind knowing that every product undergoes rigorous testing and analysis to guarantee the highest quality product for your dog.

Because we love your pet as much as you do.®