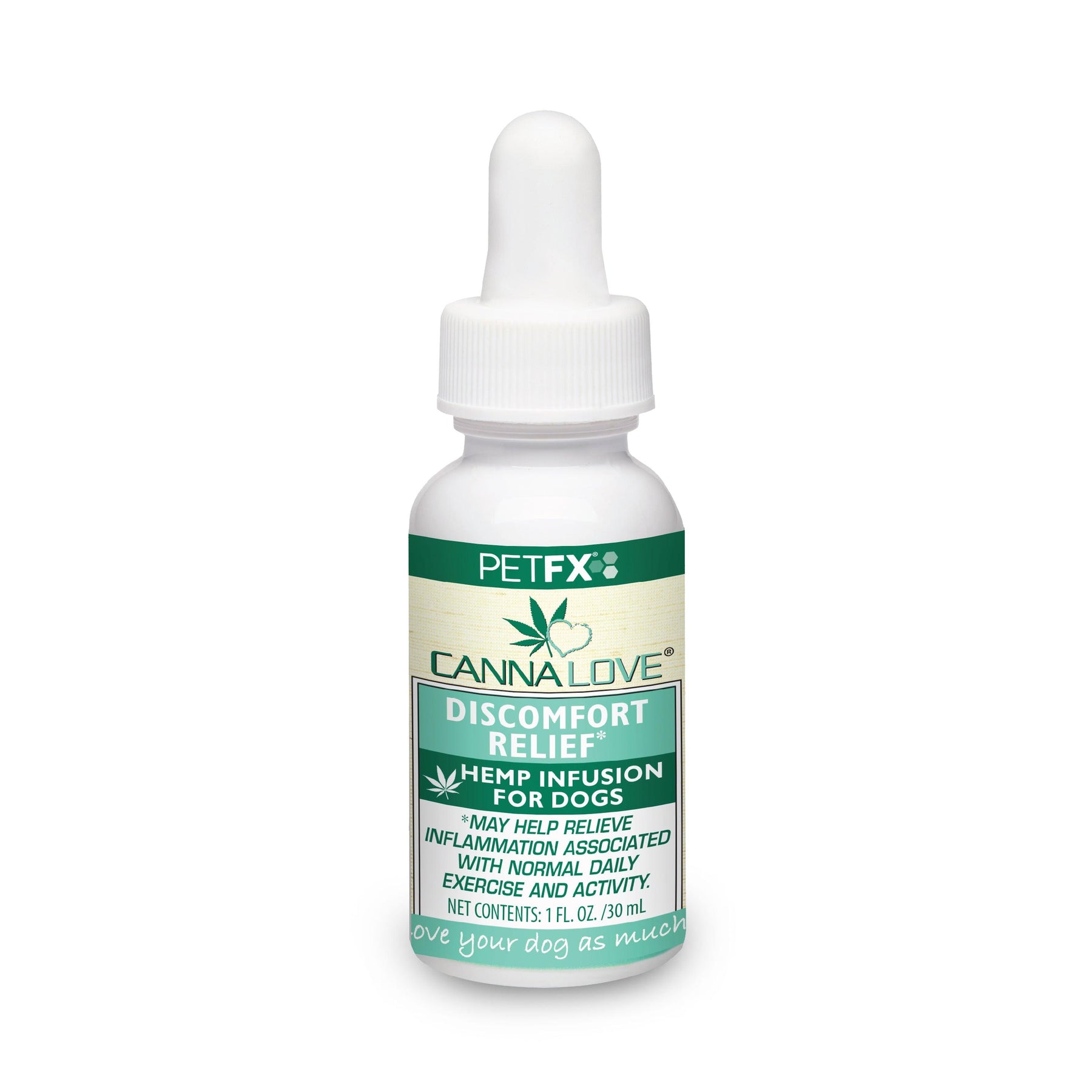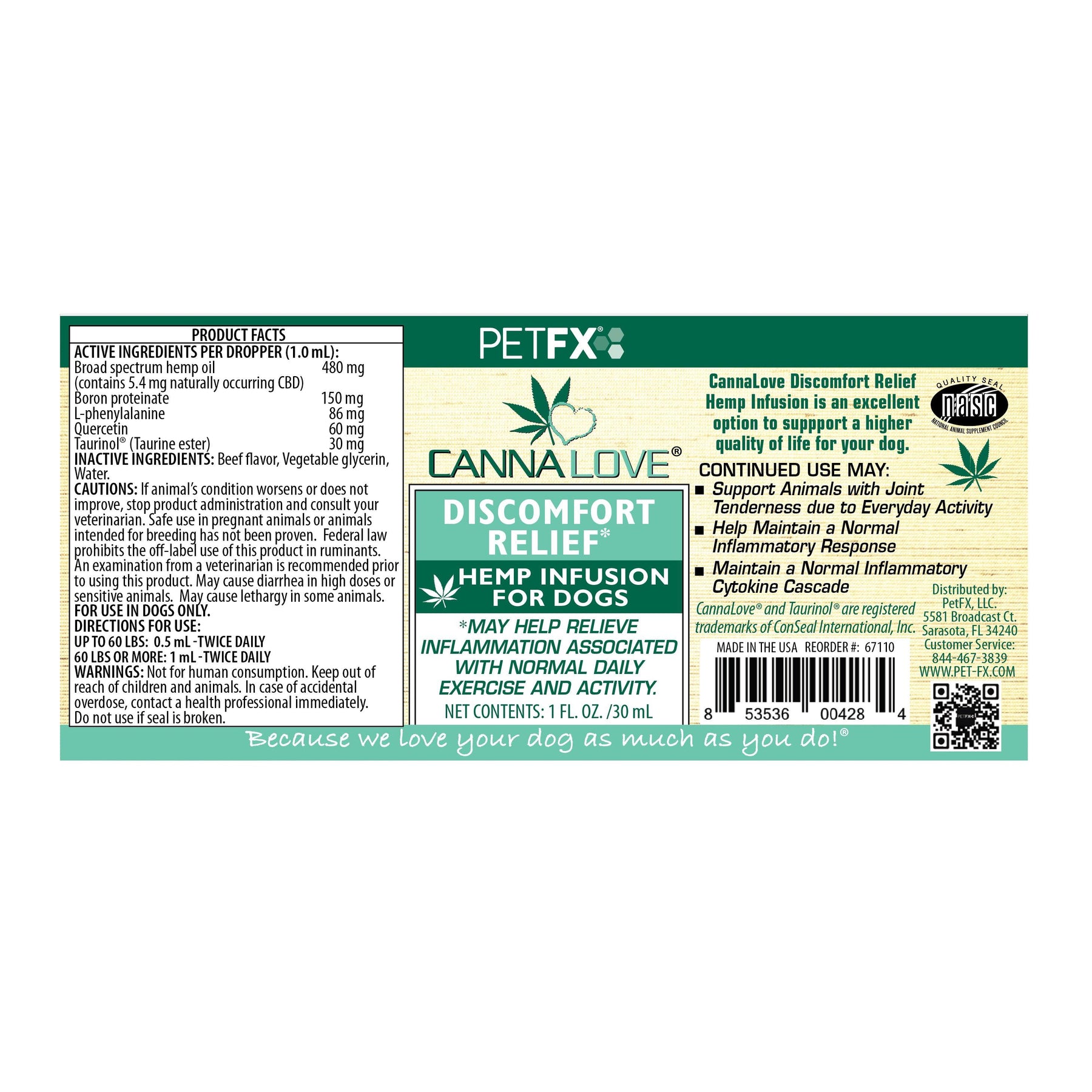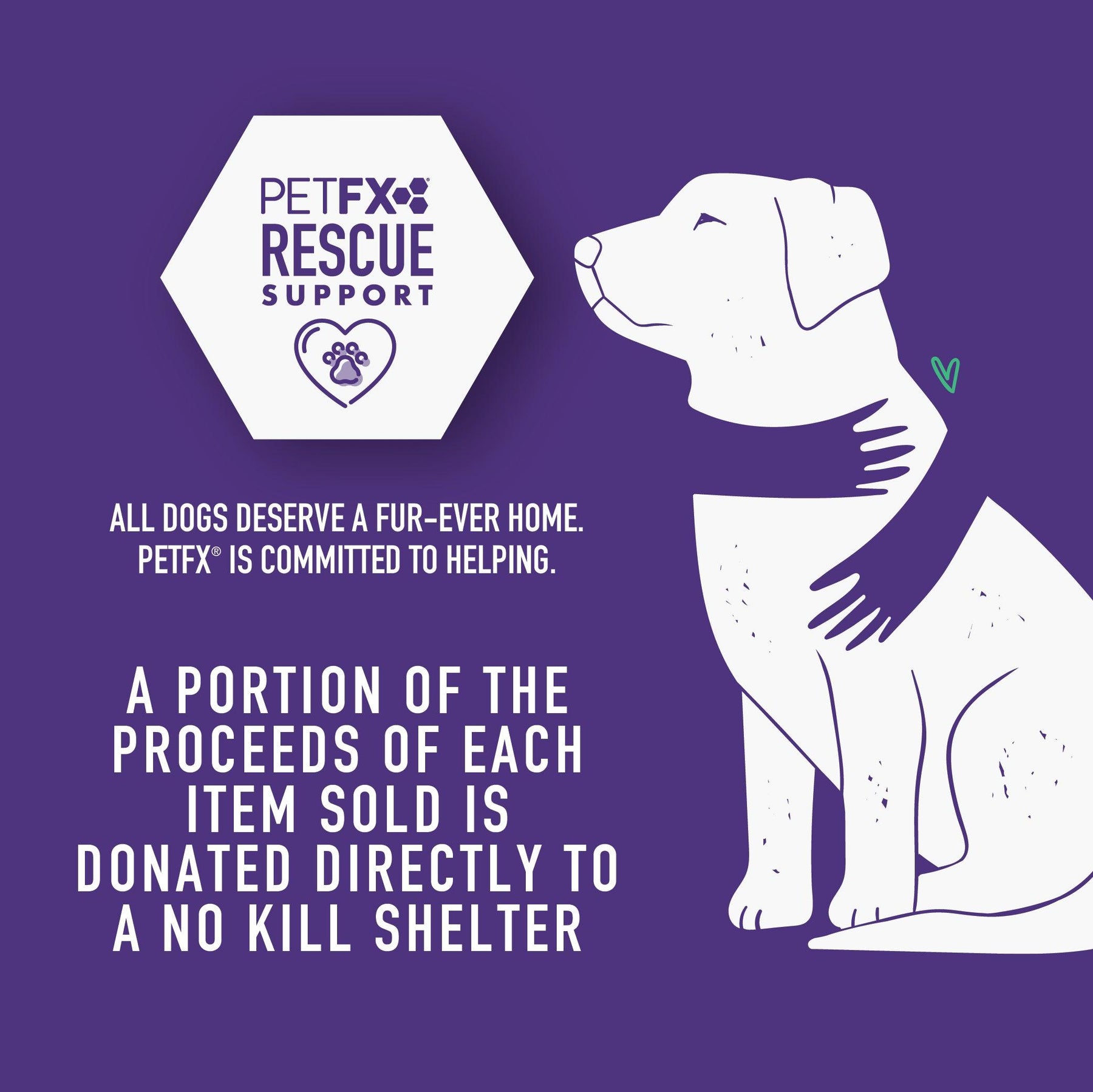 Discomfort Relief Hemp Infusion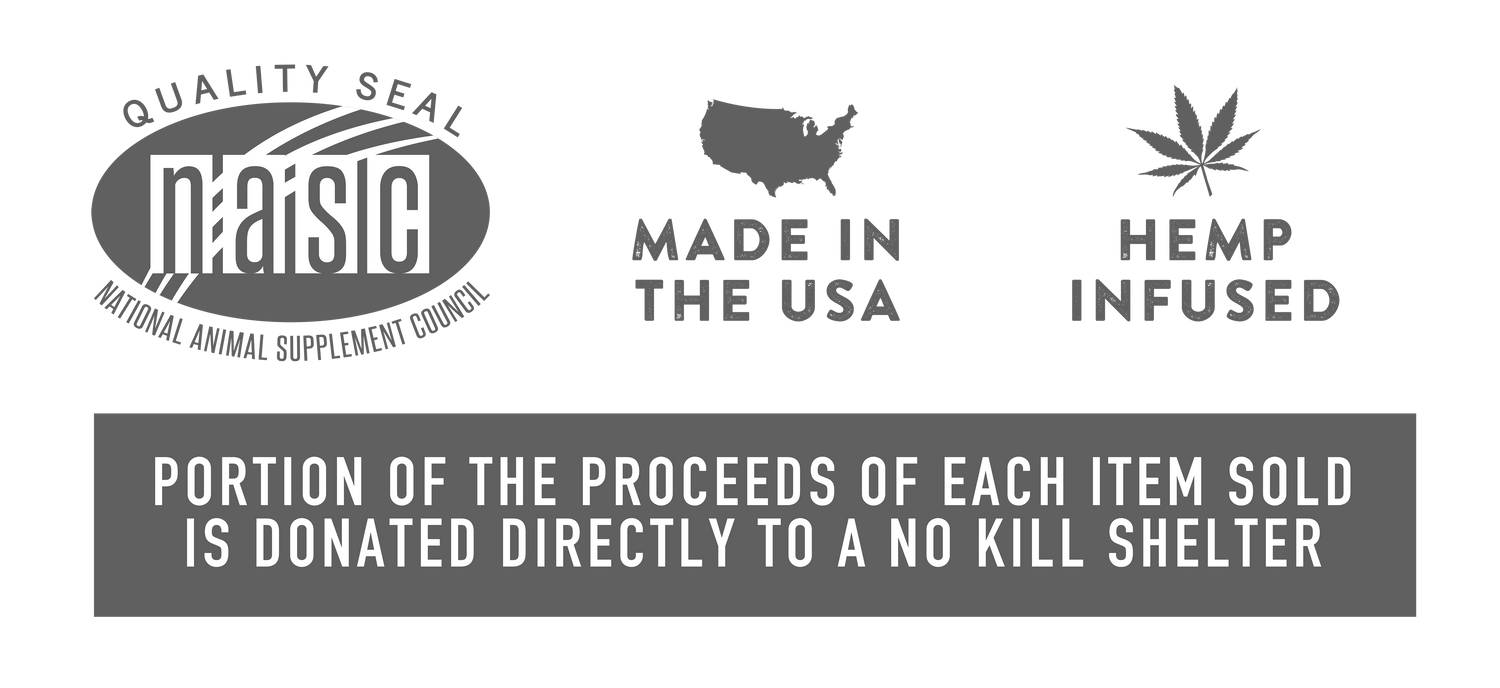 CANNALOVE® DISCOMFORT RELIEF HEMP INFUSION IS AN EXCELLENT OPTION TO SUPPORT A HEALTHY AGING PROCESS FOR YOUR DOG. AS DOGS AGE, THEY MAY EXPERIENCE JOINT STIFFNESS DUE TO NORMAL DAILY EXERCISE AND ACTIVITY.
CannaLove® Discomfort Relief Hemp Infusion features a unique proprietary combination of Type-II collagen, Taurinol® taurine ester, ginger and yucca, working synergistically to help maintain your dog's normal inflammatory response and immune modulatory actions. Using this product can aid your pet in sustaining long term health, helping your treasured dog live a normal and comfortable life.
Continuous use of CannaLove® Discomfort Relief Hemp Infusion may:
• Help Relieve Inflammation Associated With Normal Daily Exercise And Activity
• Support A Healthy Inflammatory Response
• Optimum Blend To Enhance The Body's Normal Repair Of Connective Tissues And Joints
Patented Taurinol® taurine ester may:
• Aid in maintaining proper cellular activity and fluid balance
• Aid in providing a healthy digestive process
• Supporting the general functions of the central nervous system and eyes
• Regulating immune system health and antioxidant functions
CannaLove® and Taurinol® are registered trademarks of ConSeal International, Inc.
| Active Ingredients per Serving : | 1.0 mL |
| --- | --- |
| Broad spectrum hemp oil | 480 mg (contains 5.4 mg naturally occurring CBD) |
| Boron proteinate | 150 mg |
| L-phenylalanine | 86 mg |
| Quercetin | 60 mg |
| Taurinol® (Taurine ester) | 30 mg |
Inactive Ingredients :
Beef flavor, Hemp (Cannabis sativa) seed oil, Olive (Olea europaea) oil extract, Vegetable glycerin.
FOR USE IN DOGS ONLY.
May help relieve inflammation associated with normal daily exercise and activity.
DIRECTIONS FOR USE:
Up to 60 lbs. : 0.5 mL - Twice Daily
60 lbs. and over: 1 mL - Twice Daily

WARNINGS:
Not for human consumption.
Keep out of the reach of children and animals.
In case of accidental overdose, contact a health professional immediately.
Do not use if seal is broken. 

CAUTIONS:
If animal's condition worsens or does not improve, stop product administration and consult your veterinarian.
Safe use in pregnant animals or animals intended for breeding has not been proven. 
Federal law prohibits the off-label use of this product in ruminants. 
An examination from a veterinarian is recommended prior to using this product. May cause diarrhea in high doses or sensitive animals. May cause lethargy in some animals.