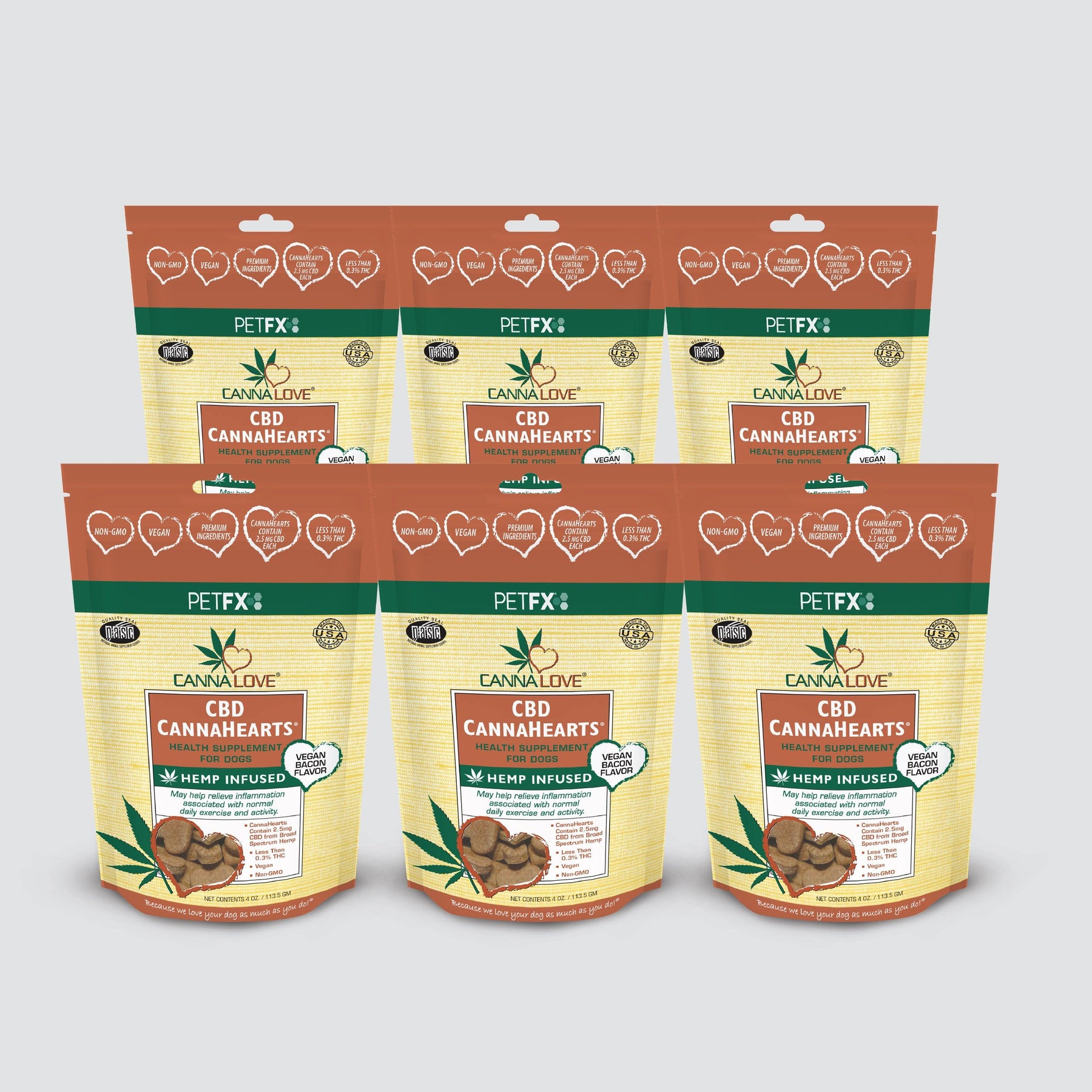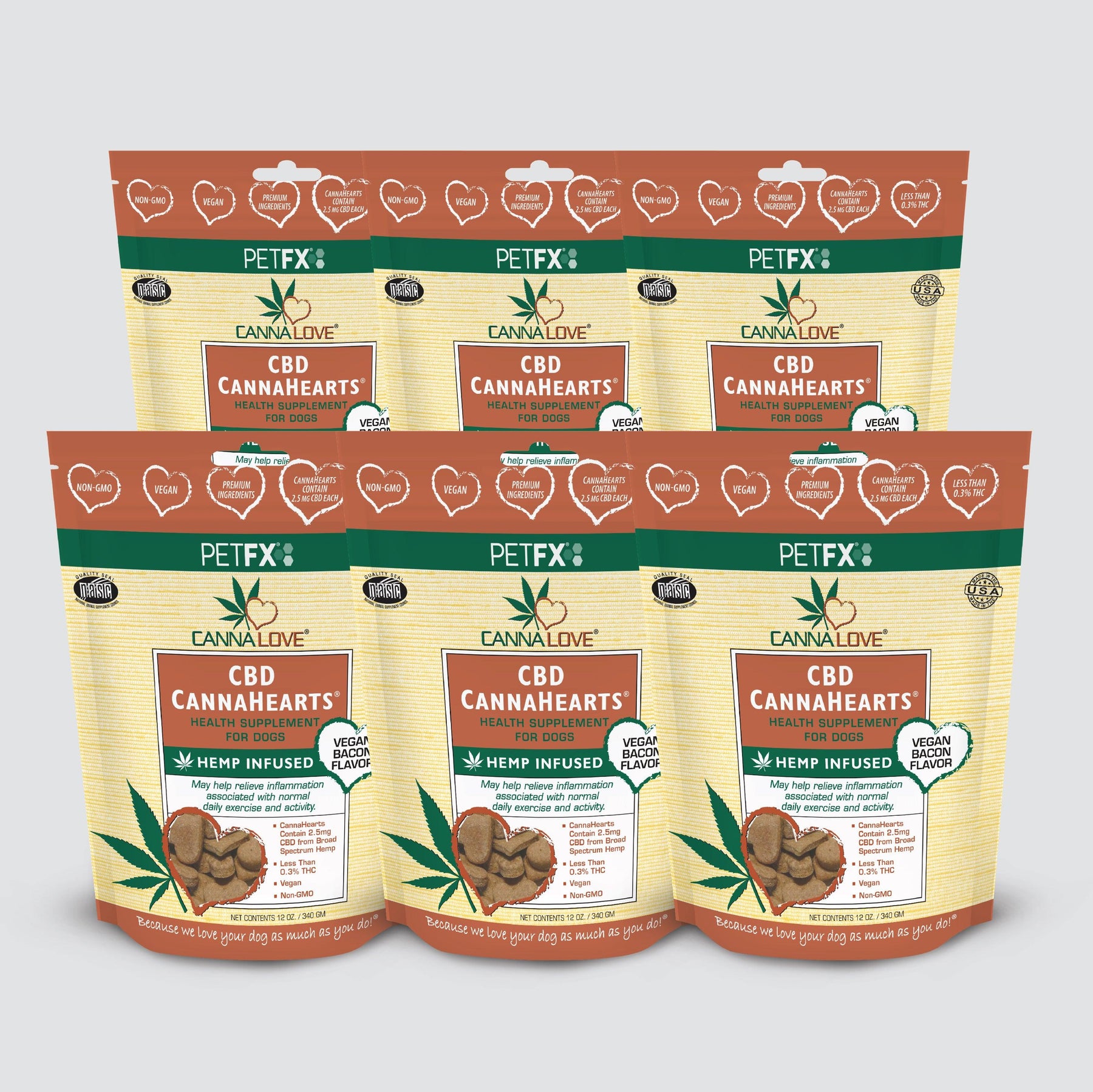 CBD CannaHearts® Vegan Bacon Flavor
Size:
4 oz. - 1 Case - 6 Bags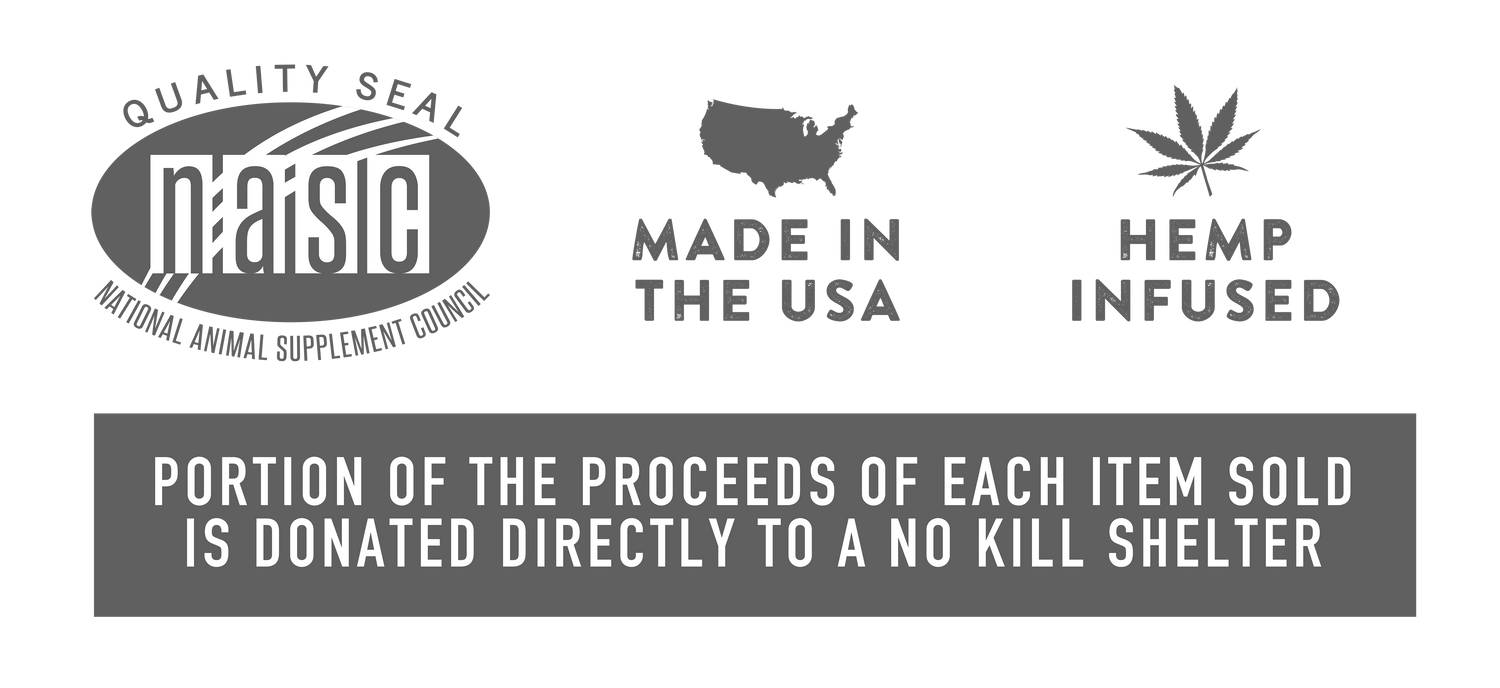 MAY HELP RELIEVE INFLAMMATION ASSOCIATED WITH NORMAL DAILY EXERCISE AND ACTIVITY.
CannaLove® CBD CannaHearts® provide the naturally-occurring complex of cannabinoids found in hemp, which may provide your dog with the entourage effect required to support proper cannabinoid intake. CannaLove® CBD CannaHearts® are the ideal source of Cannabidiol for your treasured dog.
CannaLove® CBD CannaHearts® deliver 2.5 mg. of CBD from broad spectrum hemp (containing less than 0.3% THC) and will not affect your dog psychologically. Adding a CBD supplement to your dog's daily routine may help to maintain your dog's comfort and youthful exuberance.
CannaLove® and Taurinol® are registered trademarks of ConSeal International, Inc.
Active Ingredients per CannaHearts (4.5 G):
Broad spectrum hemp powder 10 mg (contains 2.5 mg naturally occurring CBD)
Inactive Ingredients:
Beet sugar molasses, Beta carotene, Chia seeds, Citric acid, Date paste, Sodium bicarbonate, Soy lecithin, Sunflower lecithin, Tocopherols (a preservative), Vegan bacon flavor, Vegetable oil, Water, Wheat flour, Whole grain oats
FOR USE IN DOGS ONLY.
Supports a healthy inflammatory response.
DIRECTIONS FOR USE:
Dogs up to 25 lb. : 1 CannaHeart daily
Dogs 26 lb. and over: 2 CannaHearts daily
WARNINGS:
Not for human consumption.
Keep out of the reach of children and animals.
In case of accidental overdose, contact a health professional immediately.
CAUTIONS:
If animal's condition worsens or does not improve, stop product administration and consult your veterinarian.
Safe use in pregnant animals or animals intended for breeding has not been proven.
An examination from a veterinarian is recommended prior to using this product. 
May cause diarrhea in high doses or sensitive animals. May cause lethargy in some animals.