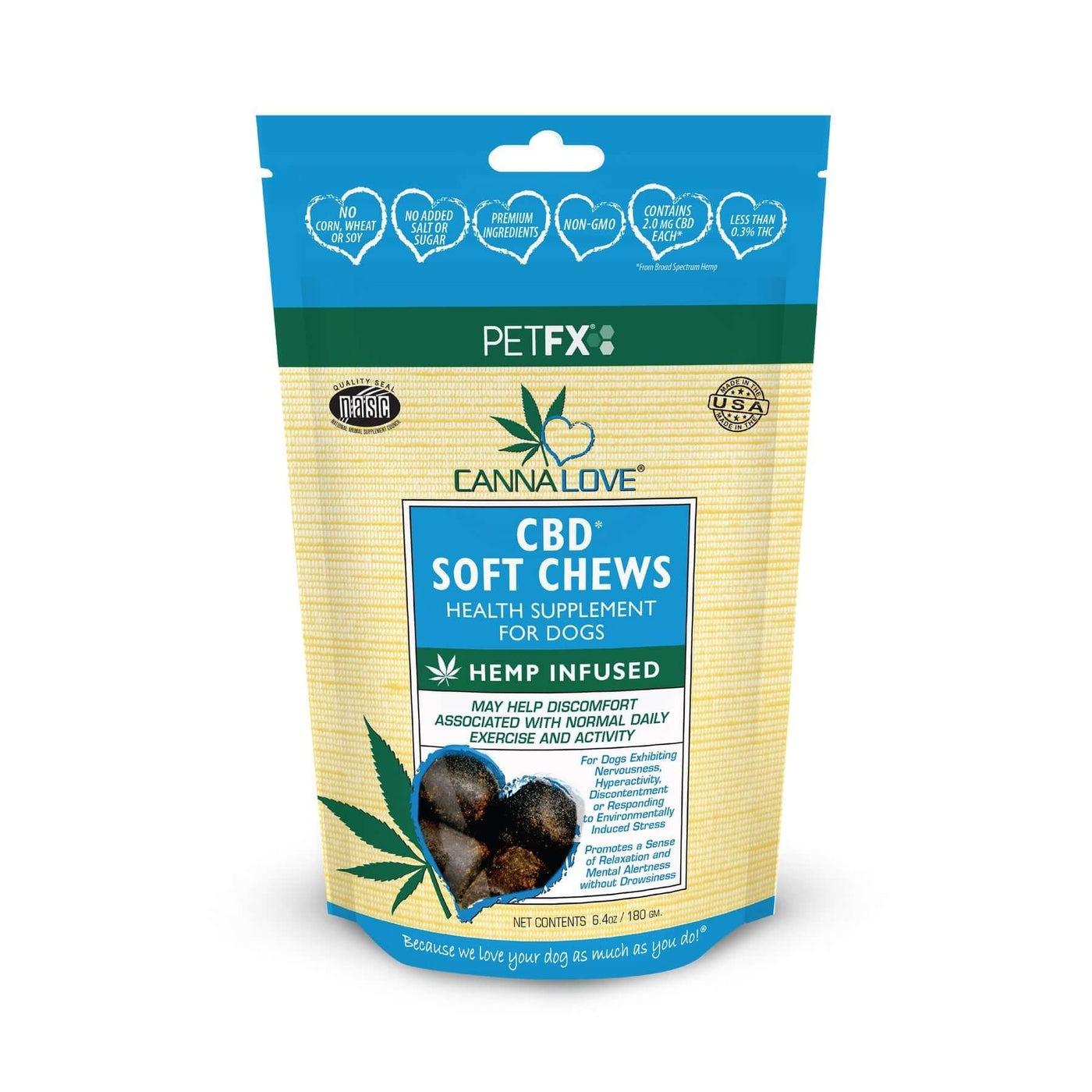 CBD SOFT CHEWS
CannaLove® CBD Soft Chews Health Supplements provide the naturally occurring complex of cannabinoids found in broad spectrum hemp, which may provide your dog with the entourage effect required to support proper cannabinoid intake. Formulated and developed to support your dog experiencing occasional unwanted stress and anxiety.
CannaLove CBD Soft Chews are the ideal source of cannabidiol for your treasured dog. As dogs are even more sensitive to THC than humans, finding a product that has low THC is vital. Like humans, dogs produce endocannabinoids that act on specific receptors found throughout the body and regulate various physiological roles. Cannabinoids, in this case cannabidiol (CBD), have the potential to interact with the endocannabinoid receptors located in the central and peripheral nervous systems, which help maintain balance in the body and keep it in a normal healthy state.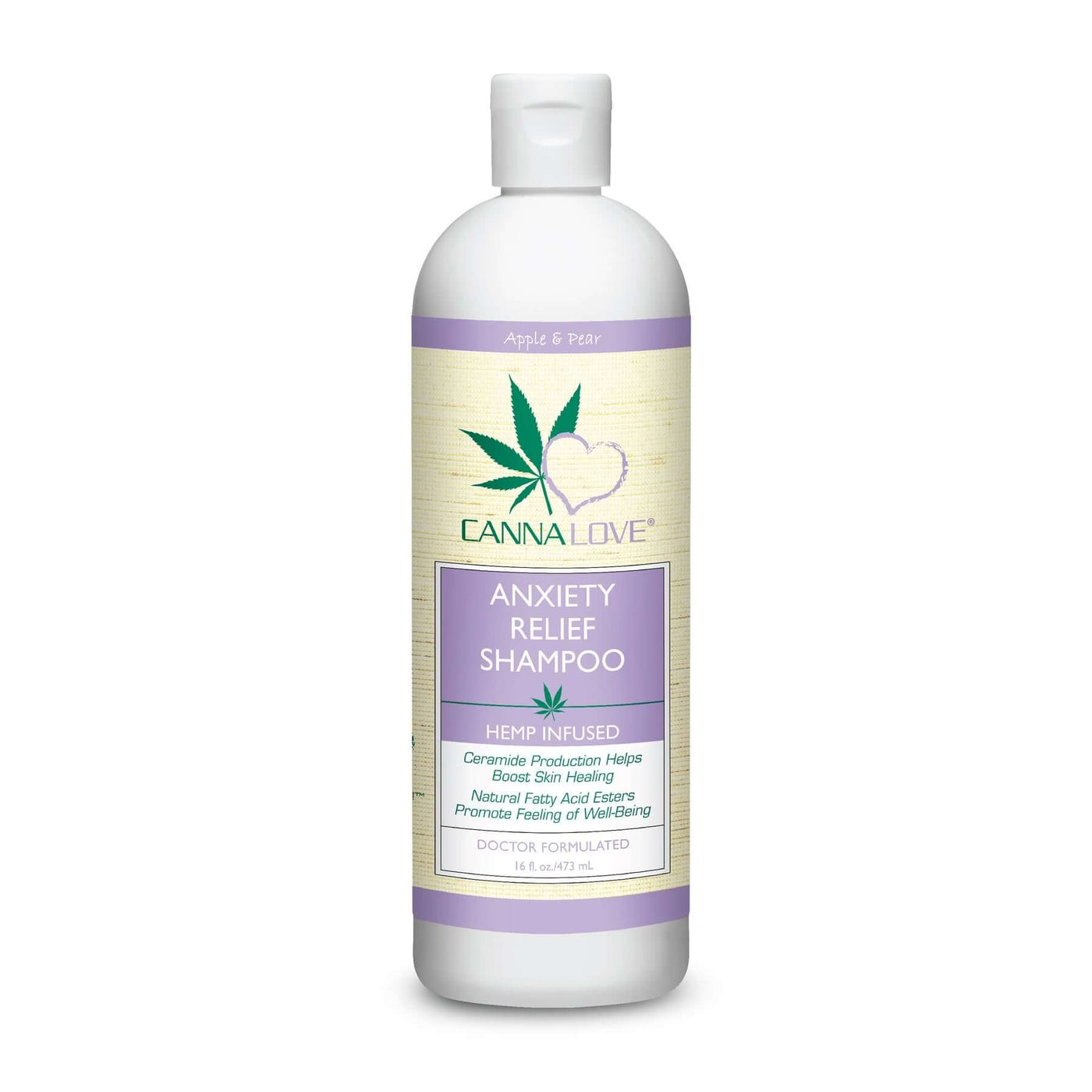 ANXIETY RELIEF SHAMPOO
CannaLove® Anxiety Relief Shampoo delivers the rich aromatic fragrances of Eucalyptus, Pear and Apple to create a calming atmosphere and a more enjoyable bathing experience for your dog.
Emotional and environmental stress can cause your dog to become anxious and agitated. The calming effects of aromatherapy can help reduce this stress and create a more enjoyable bathing experience for your dog.